Peppa Pig Invite with Surprise Idea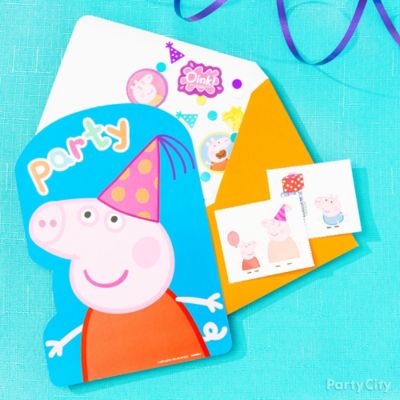 Send them a secret party pass!
It's her birthday! Get the girls excited about the VIP (Very Important Piggy) party with an invite and Peppa Pig tattoo! Tell guests it's their secret party pass so they'll wear them on the day of the party. They'll be practicing their oinks for the big day!