Peppa Pig Chair Decorating DIY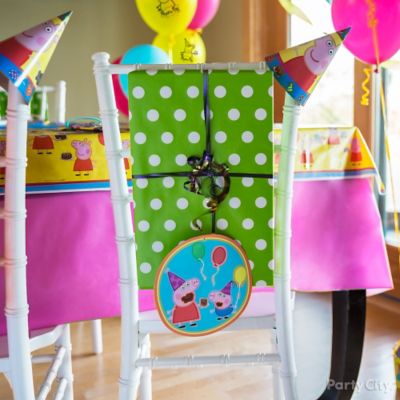 Decorate the chairs with DIY faux birthday presents!
Little guests will love this easy and fun chair decoration. We made each chair look like a present by wrapping a cardboard box lid in polka dot gift wrap and curling ribbon. Then, we hung a Peppa Pig cutout off the ribbon and added a cute Peppa party hat on top to complete the look. For 8 chairs, be sure to pick up two packs of swirls so you have enough cutouts. Use extra decorations around the party room!