PAW Patrol Custom Invite Idea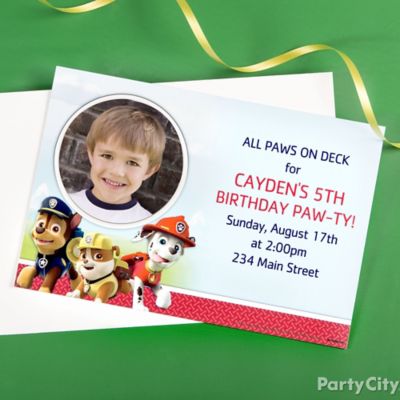 Add a photo of the birthday pup to invites!
Upload a photo of the birthday star with the party details when you order PAW Patrol custom photo invitations. The invitees will wag their tails in excitement when they see their friend's face on the invite! After you complete the order, the cards will be ready to ship in five days. Pups away!