PAW Patrol Chair Deco DIY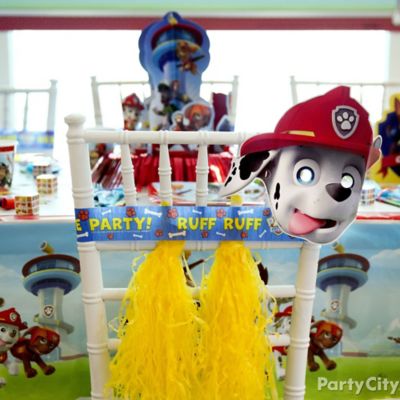 Give chairs a ruff-ruff rescue!
Your mission: Make the party chairs more fun! Decorate the backs of your chairs with a roll of PAW Patrol streamers, a couple tassels from a garland and a mask of Marshall or one the other pups – easier than rescuing a kitty from a tree!