Party Pups Pin It Game Idea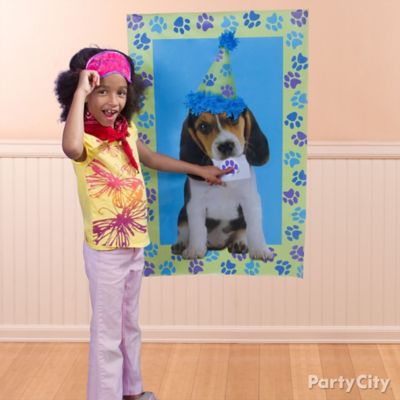 Put the paw print on the pup!
In this fun twist on the classic Pin the Tail on the Donkey game, the adorable beagle puppy is missing a paw print on its letter. For the Party Pups party game, give each player a sticker and see who "pins" it closest to the right spot!