Outdoor Party Drinks Station Idea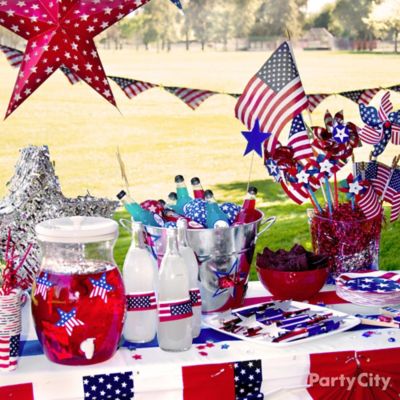 Set up a star-spangled drinks station!
The fireworks will be going all night, so take your cue from patriotic sparklers and style the table with silver touches like a foil star pinata and silver beverage tub. Star-shaped paper decorations, shimmery confetti and a satin table runner all stand out on your table of red, white and blue, letting your guests feast their eyes while they quench their thirst.