Outdoor BBQ Side Dish Serving Idea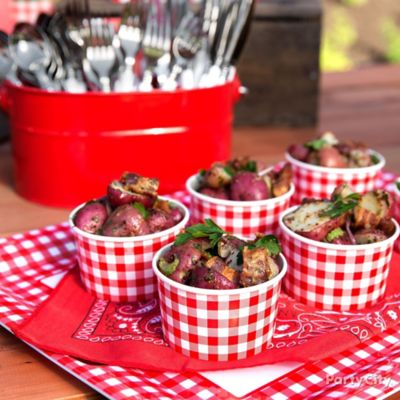 We ♥ yummy potato salad in mini cups!
Potato salad is a must! Give it a colorful new twist with adorable mini cups! Our recipe: boiled red potatoes tossed in a vinaigrette of champagne vinegar, whole grain mustard and olive oil. Sprinkle on finely chopped celery, bacon, radishes, red onion and parsley and let everyone season with salt and pepper to taste. They won't be on the tray for long!