Outdoor BBQ Cupcake Display Idea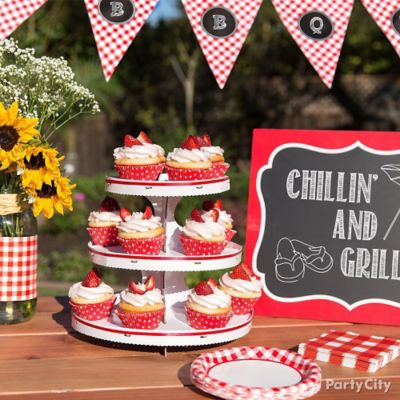 Strawberry cupcakes for a sweet finish!
Wow the picnic guests by adding a cupcake tower to your sizzling soiree. Bake shortcake cupcakes in red polka dot baking cups and top them with icing and fresh strawberries – so easy and impressive. Decorate a plain white tower with a bit of red curling ribbon to coordinate it with your gingham look. Your berry yummy treats will keep them nibbling even after the grill's turned off!