Outdoor BBQ Burger Serving Idea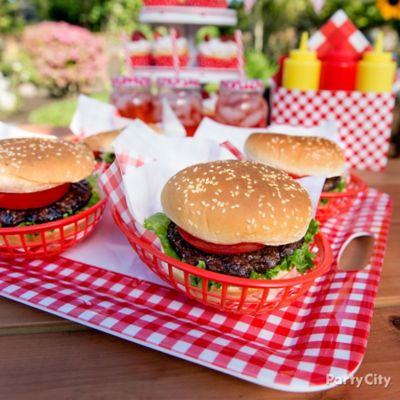 Burgers look fab served in baskets!
We're loving this idea straight out of a classic burger joint. Serve your soon-to-be-famous burgers in plastic baskets displayed on a matching tray. Individual baskets look bold and colorful; they make it easy for BBQers to pick up, eat and mingle all at once. Dig in!