NYE Party Horn Centerpiece Idea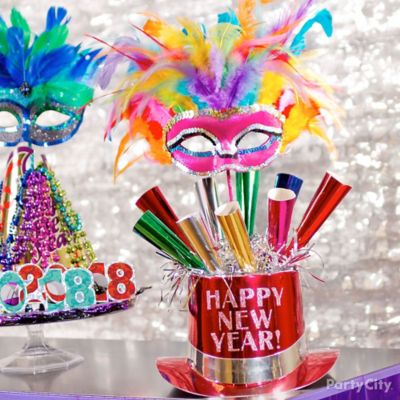 This DIY party horn display really pops!
To create this toot-ally gorgeous display, use a feather mask, bamboo skewers, tinsel and some pink ribbon in a NYE party hat! Just cut the top off of a hat and slip it over a clear container filled with craft foam. Decorate a fab feather mask by hot-gluing it to a skewer wrapped with pink curling ribbon – and stick it into the foam. Finish off your amazing creation with shiny tinsel shreds, along with horns that come in the party kit. Now sit back with a glass of bubbly and bask in the WOWs!