Sparkle cookies are made of yum!
Cookies, candy and sprinkles?! There isn't a cuter combination in all of Ponyville! Our My Little Pony Sparkle Cookies How-To will show you how easy they are to make, and they'll look pretty Pinkie on a bed of blue Sixlets® chocolates – just in case a pony wants to graze.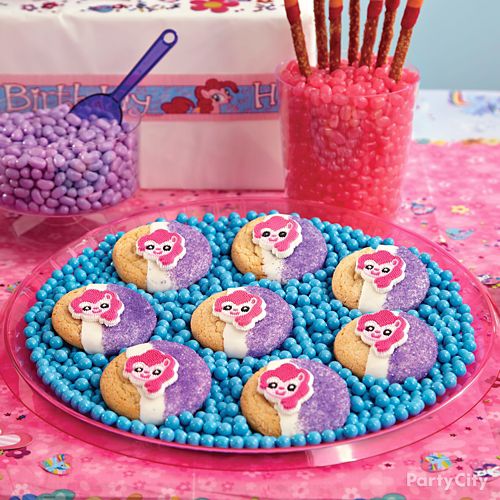 How-To
Ingredients:
Bright White Candy Melts Candy
Favorite sugar cookies
Lavender Colored Sugar
My Little Pony Icing Decorations
Supplies:
Microwave-safe bowl
Parchment Paper
17.25 in. x 11.25 in. Cookie/Jelly Roll Pan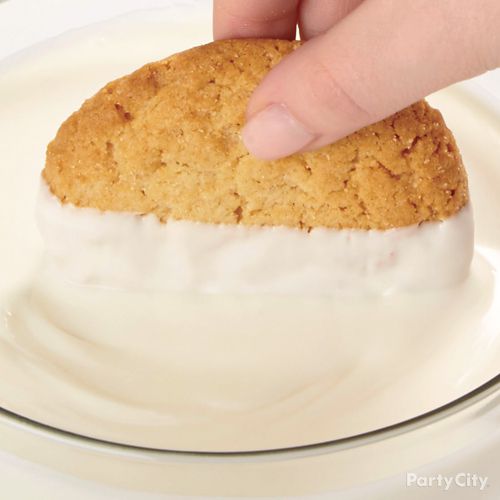 1) Dip cookies in candy
Melt Candy Melts candy in microwave-safe bowl. Dip ¾ of cookie in candy. Tap gently to smooth and remove excess candy. Place on parchment-covered cookie pan.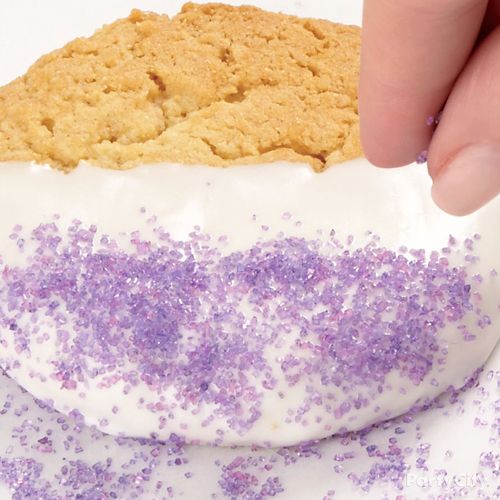 2) Sprinkle with sugar
Immediately sprinkle bottom half of cookie with lavender sugar. Chill until firm, about 10 to 15 minutes.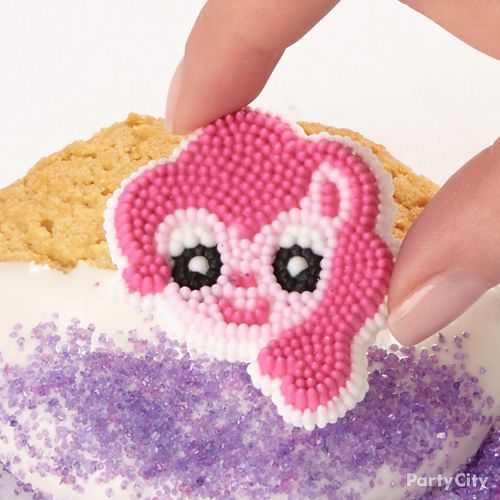 3) Attach icing decoration
Use melted white candy to attach icing decorations to cookies. Let set, 3 to 5 minutes.