My Little Pony Rainbow Wall Decor Idea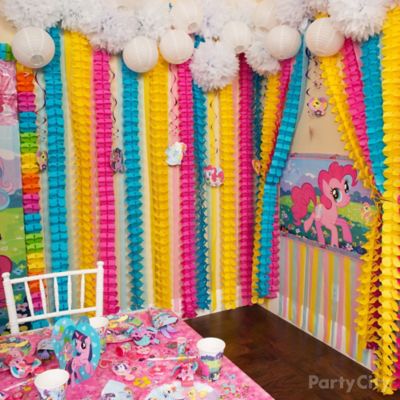 Create a rainbowlicious backdrop!
Rainbow Dash would love this sweet setting of rainbows and clouds (just like the ones she's always napping on)! To make it, you'll need My Little Pony swirl decorations, paper garlands, streamers, fluffy decorations and paper lanterns! Create clouds with white fluffy decorations and paper lanterns bunched together. Hang colorful paper garlands from your "clouds," with paper streamers and swirl cutouts in-between. It's the perfect place for party games and pictures!