Minnie Mouse Fruit Floats Idea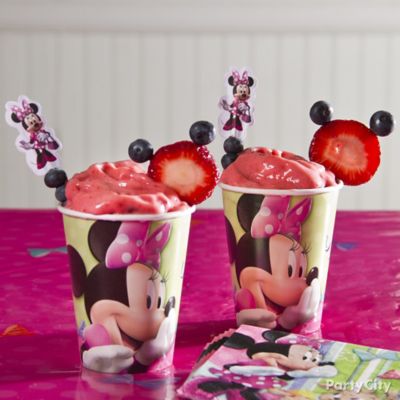 Minnie would love sipping these fruity float drinks!
These charming Minnie floats are just as delectable as they look. Pour strawberry soda into Minnie Mouse cups and top with a scoop of raspberry ice cream or sherbet. Serve with fruit and Minnie Mouse fun picks placed on top.