Minions Group Costume Idea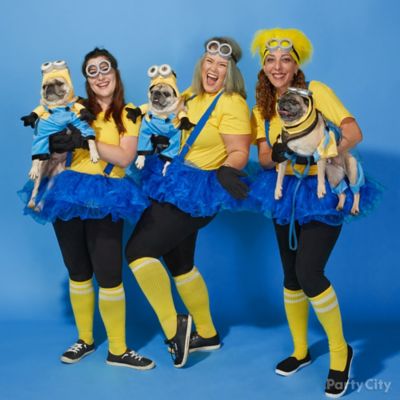 A costume idea you'll go ba-ba-ba-ba-ba-na-nas for!
Kanpai! Gather your friends this Halloween to dress up as Gru's trusty little yellow sidekicks! Create your Minion ensemble with a yellow shirt, blue suspenders, a blue tutu or blue shorts, black gloves, yellow socks, and a pair of goggles. With various baby and dog Minion costumes, everybody can dress up as Bob, Dave and the rest of the bunch. The more Minions the merrier! Complete your Despicable Me group costume by carrying around some bananas!