Mini Star Salads Idea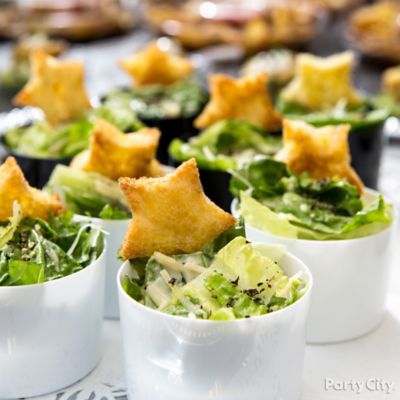 Star salad will shoot to the top of their favorites!
Have mini Caesar salads ready for everyone's New Year's resolutions! And give these little white bowls added glam by making star croutons to go with. All you'll need to make them is your favorite crouton recipe and a small star cookie cutter. Talk about starting the year off on a glamorous note!