Mini Soup and Shrimp Cocktails Idea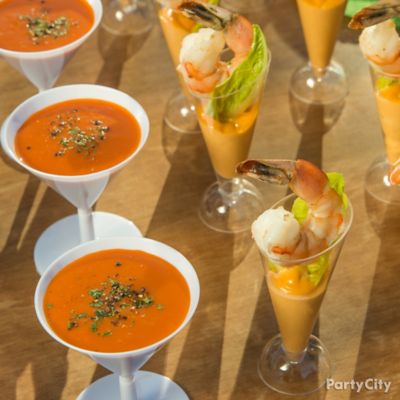 Chill out with this perfect pairing!
Keep it cool with a tropical take on gazpacho and creamy shrimp cocktail! Take your favorite gazpacho recipe and add finely chopped pineapple and mango, then pour into mini martini glasses. To make the creamy cocktail sauce, whisk together mayo, rooster hot sauce and lime juice until smooth. Put a dollop of the cocktail sauce into a mini cocktail glass, then layer on a small leaf of lettuce and one plump shrimp.