Mini BLT Sandwich Rounds Idea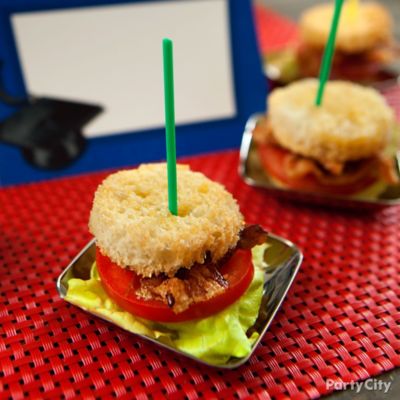 Mini BLTs make the grade!
These BLT minis are too cool for school, but they're perfect for the graduation party! Cut out mini rounds from a loaf of french bread and toast them in the oven on an oiled pan. Layer the rounds with a yummy sandwich spread – we used aioli – plus lettuce, tomato and bacon. Serve them up on mini silver plates with colorful picks so everyone can easily grab and snack.