Midnight Kisses Candy Idea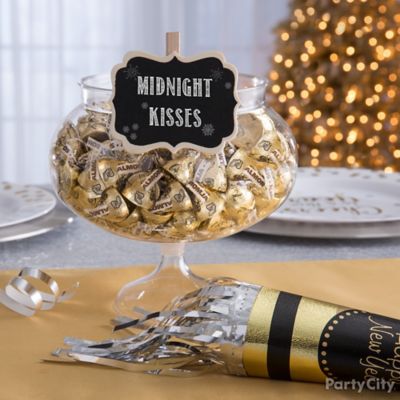 Pass around midnight kisses!
No need to save that kiss for midnight! Gold-foiled Hershey's Kisses with almonds in a clear pedestal bowl make it easy to share a kiss—a chocolate candy one—at any time! This idea offers a decorative and sweet take on the gold and white theme!