Mickey Mouse First Birthday Smash Cake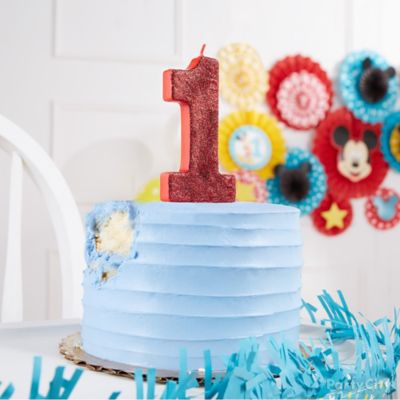 It's all about the smash cake!
Smash cakes are a first birthday tradition! The little mouse of honor should have a cake all to himself, no fork required. To make sure your cake is simple and "smashable", opt for buttercream over fondant and avoid dark food dye, which may stain skin. To match your theme, use a large number 1 candle that can be removed when it's time to get messy.