Mickey First Birthday High Chair Idea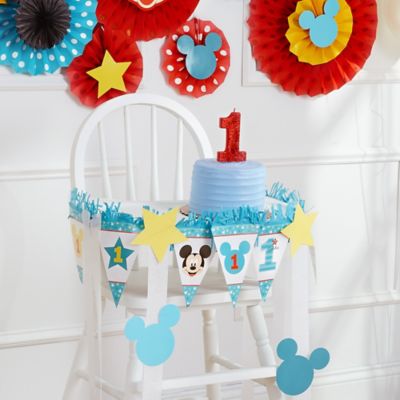 Decorate a high chair for the leader of the club!
It's your little mouseketeer's big day, so make his high chair sweet and special. Start with a high chair decorating kit, which includes a pennant banner and Mickey floor mat for easy cleanup after the cake is smashed. Hang white streamers from the high chair tray, and finish by attach blue Mickey cutouts and yellow stars from a room decorating kit.