Fiesta Sombrero Face Idea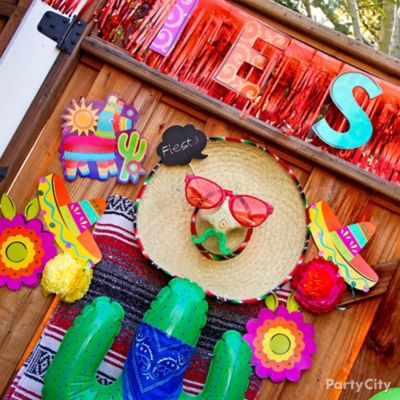 A funny sombrero face for the front gate!
Guests will know they're in the right place to party with this silly sombrero guy out front! Stick giant sunglasses and a colorful moustache on a sombrero and perch red sunglasses above the mustache – instant amigo! Decorate it up with a serape, bright paper cutouts and flowers, a big fiesta banner and a chalkboard sign on a stick.