Mexican Party Decorating Ideas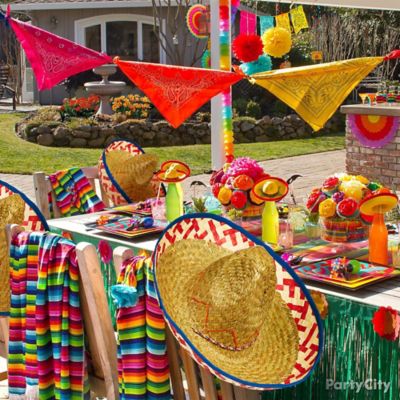 Vibrant decor muy caliente!
Invite your amigos over to fiesta like there's no mañana! Set the scene for fun by stringing up a colorful bandana bunting over a table styled with sombreros, serapes and Mexican soda bottles. Mini sombreros, maraca favors and moustache straws take the table from ordinary to ¡olé!