Melon Mini Tasting Idea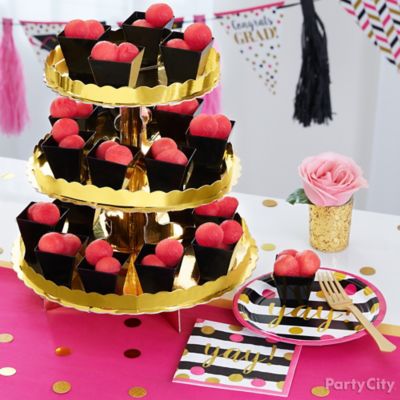 Scoop up this simple and sweet fruit cup for your party!
Here's a refreshing take on a grad party fruit cup! Using a melon baller, scoop out bits of watermelon and place them in a black mini-tasting container. Make them pop on your food table by placing them on a gold cupcake stand, creating both an eye-catching and mouth-watering decor!