Mardi Gras Signs Idea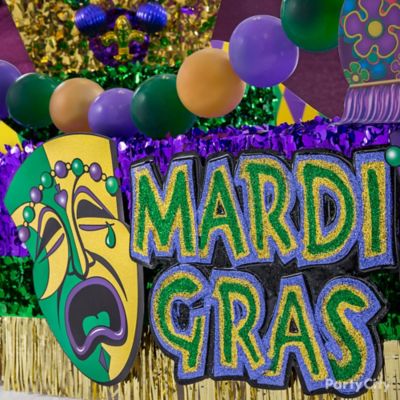 Use large pre-made signs for instant wow factor!
All types of large cutouts in purple, green and gold make decorating the sides of your float super simple. Start with metallic floral sheeting in purple and green, and hang your favorite Mardi Gras signs like this one with large comedy and tragedy masks and get other ideas for creative do-it-yourself signs! Make sure you have coins on hand to throw to the revelers on the parade route!