Mardi Gras Float Mask Idea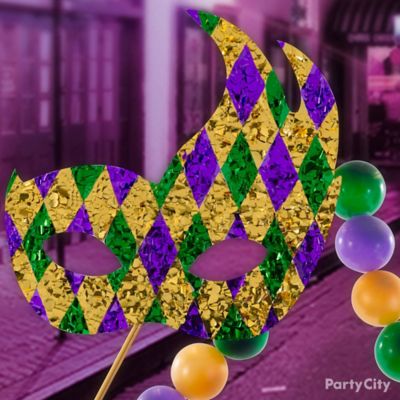 Make your own giant parade mask!
You must wear a mask if you're on a float, so why not give the float a mask as well? Get creative! Just cut out the mask from foam poster board, and cover both sides in gold floral sheeting. Then cut out diamonds from both green and purple floral sheeting and arrange them on the mask, trimming when necessary. It's a harlequin pattern that'll make people grin!