Mardi Gras Carnival Royalty Costume Ideas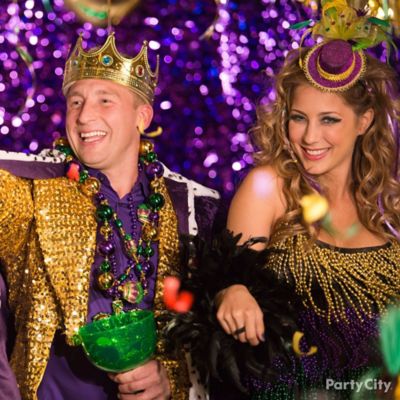 Costumes fit for carnival royalty!
Start from the top with a crown of your choice, like this bejeweled gold style. Pair your headwear with a faux fur-trimmed royal robe to match, and layer on must-have beads – make sure you have enough to throw to your royal subjects! Make it rain beads, and then reign over the revelry with cup in hand!