Mad Patient Vignette Idea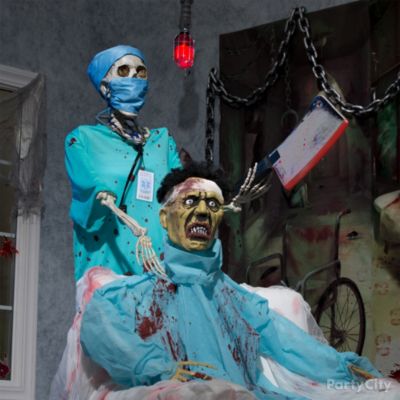 All chopped up and nowhere to go!
Stalk the halls of an abandoned asylum wing with a skeletal surgeon and his patient! Create an ominous setting with deluxe props, like this maniacal patient who's had one lobotomy too many. Arrange this bone doctor behind him with butcher knife prop in hand like he's about to give a surprise surgery! Visitors may start second-guessing their decision to visit your house of horrors when they see this deranged pair.