Macabre Mantel Decorating Idea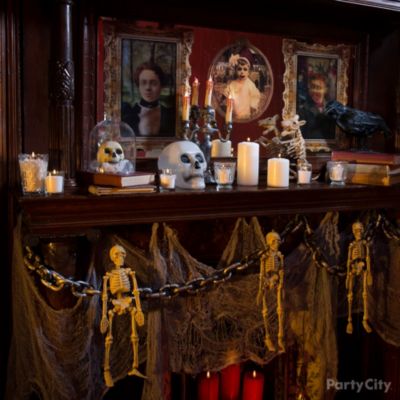 A macabre mantel to welcome restless spirits!
Give the parlor that unlived-in look with a fireplace mantel decked out in all manner of creepy curiosities. Haunted heirlooms like this "bleeding" candelabra, selection of skulls and frightening fauna like a rat skeleton and raven create an atmosphere of unrest amongst your guests. Show off the family tree with a set of paranormal portraits that aren't always what they seem...