Luau Pineapple Bowling Idea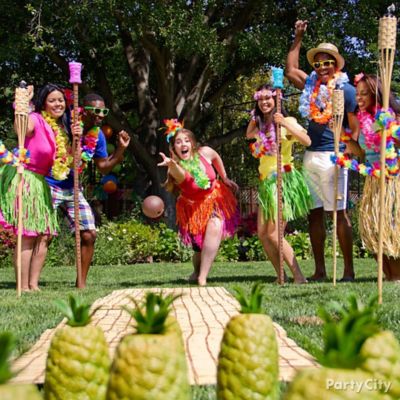 Go bowling for pineapples!
Ditch the pins and get ready to knock down some toy pineapples! Set up a fun game for all the bowling fans with cute plastic pineapples, then let the guests swing a special "coconut" bowling ball down the lane. Time to get a strike!