Lovestruck Red Velvet Cupcakes Idea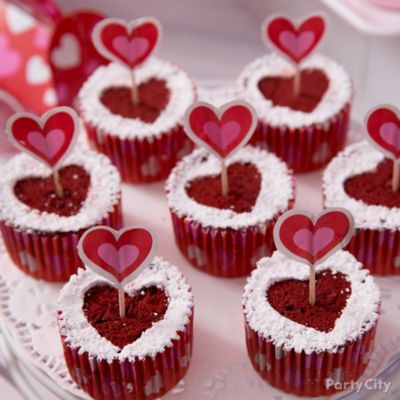 Love struck red velvet cupcakes!
Have you been hit by Cupid's arrow? Show the world, and your Valentine, with red velvet cupcakes. Use a heart-shaped fondant cutter to make a mini heart stencil from fondant. Place the heart in the center of the cupcake, powder the cupcakes and… voila! Be sure to bake them in pretty Valentine's baking cups and add "Cupid's arrow" picks to each delectable treat! Display on a white doile and vintage-y cake stand.