Little Mermaid Pinata Game Idea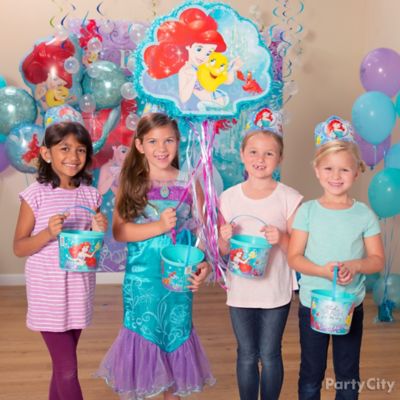 How many wonders can one pinata hold?
A Little Mermaid pinata floating in waters above gets mermaids of all sizes excited to see what's inside. For the littlest mermaids, try a pull string pinata: kids take turns pulling on the ribbons to see which one frees treasures untold!