Lion Guard Pinata Game Idea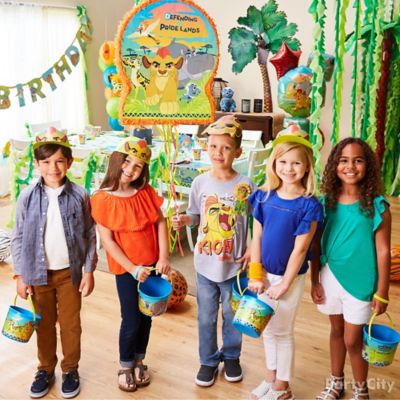 Work as a team to open a Lion Guard pinata!
Gather the Lion Guard! They'll have to work together to get to the treasures inside this cute pull-string pinata. The kids take turns pulling ribbons to hunt down which one sets the goodies free! We love pull-string pinatas because you can use them indoors, no matter the weather!