Lion Guard Pin It Game Idea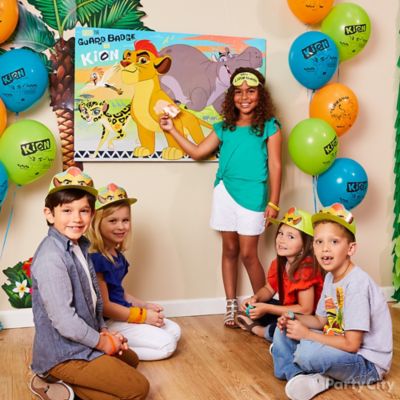 Help Kion earn his Mark of the Guard!
Our favorite Lion Guard party game is this wild version of pin-the-tail. Kids take turns wearing a blindfold and trying to put the Mark of the Guard on Kion's shoulder. The bright poster also makes an awesome decoration! Don't forget an award ribbon for the winner!