Lion Guard Party Table Idea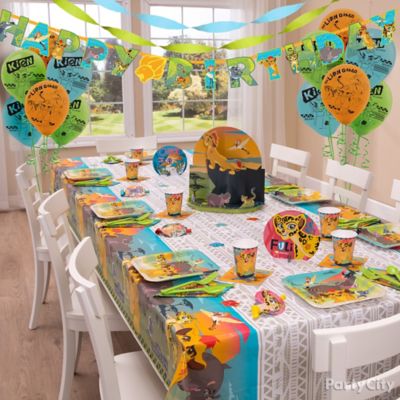 Bring Pride Rock to the party room!
Your little cubs will roar with excitement when they see how you've decked out the party table with a Lion Guard table cover, blowouts, themed plates and balloons! Once they feel at home in their savannah, they'll be ready to sink their teeth into cupcakes.