Knitting Grandma Skeleton Idea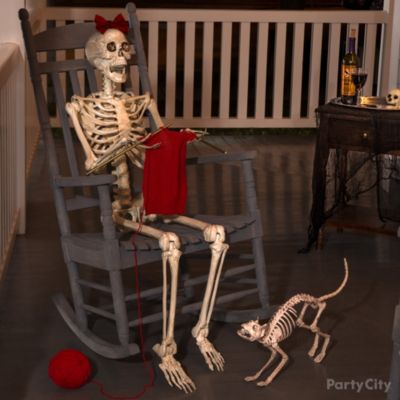 What nightmares is Grandma knitting?
They'll want a closer look at this ghoulish granny! Tickle the funny bones of those walking by with a skeletal senior knitting away. Place a bow atop a life-size skeleton and arrange her with a couple of knitting needles and a ball of yarn for her kitty to play with. This freaky scene will make them wonder if this cat lady cadaver is knitting her feline friend a sweater – sew funny!