Kids Graduation Smiley Lollipop Idea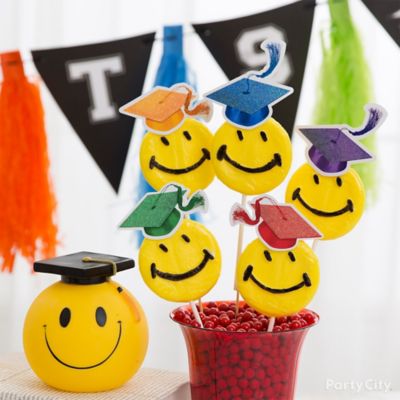 Even the lollipops are proud!
Smiles for the grad! Smiley face lollipops are too cute not to put on display, so fill a red candy container with Sixlets chocolates and stick the lollipops in the chocolates. (Pro tip: Hide a piece of foam in the candy and stick the lollies into the foam as an anchor.) For an extra special touch cap the faces with grad cutouts and put it besides a smiley face coin bank – to save up for their next adventure! They're too cute for school.