Kids Graduation Drink Station Idea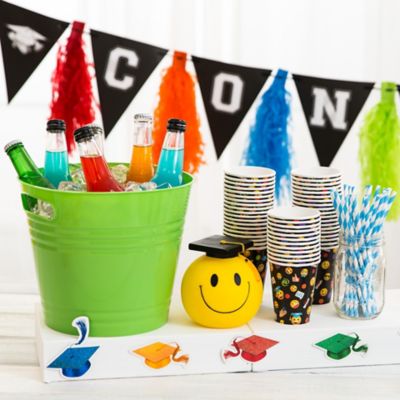 Smile and take a drink!
It's as easy as ABC! Drink stations with your favorite bottled soda pops are already party favorite, so give it grad cheer by adding hat cutouts and a smiley face bank. Then all you'll need to do is set up the drink station with a green ice bucket and grad themed cups. Cheers!