Kid Friendly Witch Cookie House Idea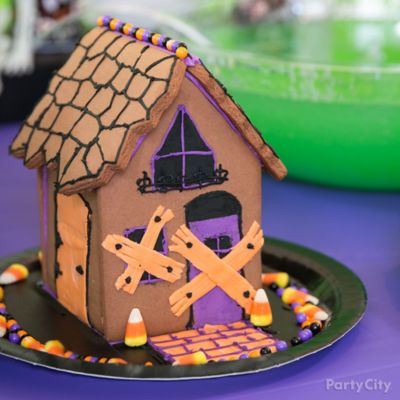 Create a cookie witch house!
Gingerbread houses aren't just for Christmas anymore! Making this spooky cookie house is a fun activity to do with tiny ghouls during the party. Just set up a few stations with a cookie house kit and let the little ones go to Halloween town. The best part? The ghouls with a sweet-tooth can then eat their creations!