Kid Friendly Mummy Hot Dog Idea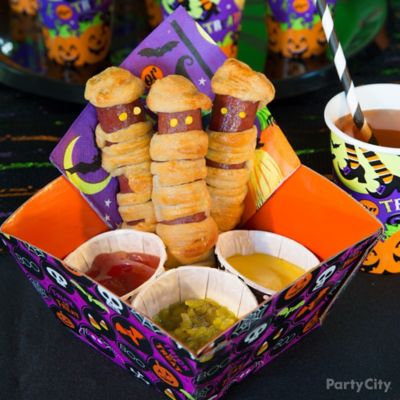 Mummies in a blanket!
Everyone loves a little tombs-day snack! Grab a tube of croissant rolls and cut little strips to make the mummy wrappings. Wrap the hot dogs, leaving a little space for mustard eyes, and bake them to get the wrappings crispy. They can hang out in the graveyard with the mustard, relish and ketchup.