Kid Friendly English Muffin Pizza Mummies Idea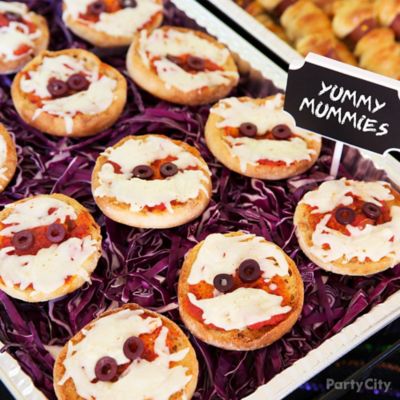 Get saucy with yummy mummy pizzas!
The little ones are wrapped up in their costumes, so serve food that's wrapped up in cheese! Use English muffins as the mini pizza base and pile on sauce, mozzarella cheese and olive slices (for the eyeballs!) and "entomb" them in the oven to bake. Once made, fill a chafing pan with red cabbage and place these on top. Cutest pizzas ever!