Justice League Pin It Game Idea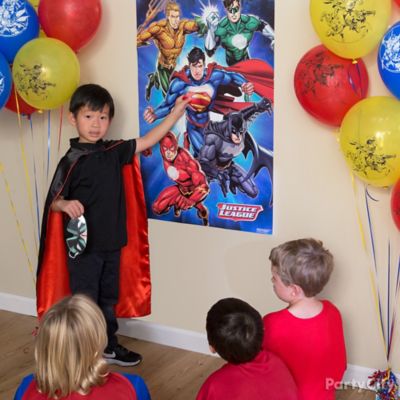 Fly on over to play this pin it game!
Play a classic pin it game featuring all of your favorite superheroes! The kids can put on Green Lantern's mask and try to pin the correct symbol to each hero's costume. Remember to have a prize ready for the caped crusader who comes closest, like a birthday award ribbon!