Justice League Invite with Surprise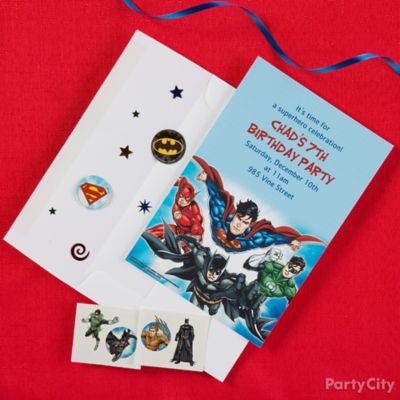 These invites will light their eyes up like power rings!
When his super friends open up these invites, they'll be so surprised by colorful Justice League confetti and a tattoo they can wear to the party. They'll start dreaming of superhero adventures until the big day!