Irish Flag Shot Recipe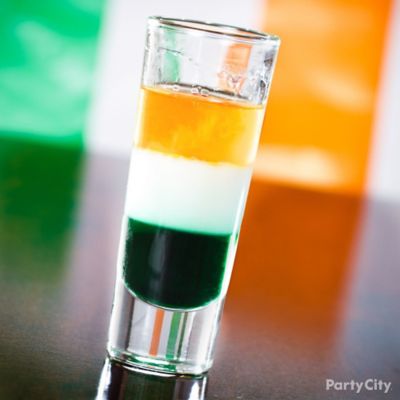 Show your Irish pride!
Hold your Irish Flag high and show the other partygoers you're proud to be Irish; then toss it back and ask for another! This patriotic Irish Flag layered shot starts with 1 part creme de menthe topped with 1 part Baileys Irish Cream (we subbed Godiva White Chocolate Liqueur for whiter color and more yum) and 1 part Grand Marnier. Pour each layer very slowly over the back of a spoon to keep the layers from mixing.