Insane Smoothie Blender Idea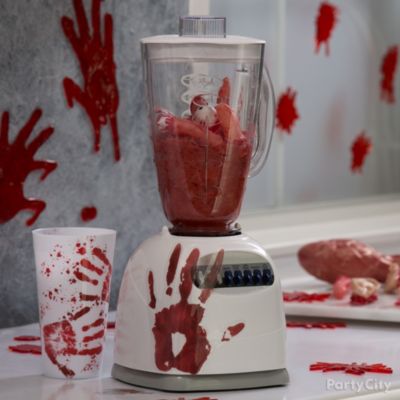 Brew up a blended nightmare!
This smoothie is guaranteed to have them lose their sweet tooth! Blend up some pulpy red fruit like raspberries and strawberries, then top with a pile of inedible plastic fingers and eyeballs for a sickening smoothie. Display your concoction with a bloody handprint and matching cup, but remind guests it's just for show.