Incredibles Party Table Idea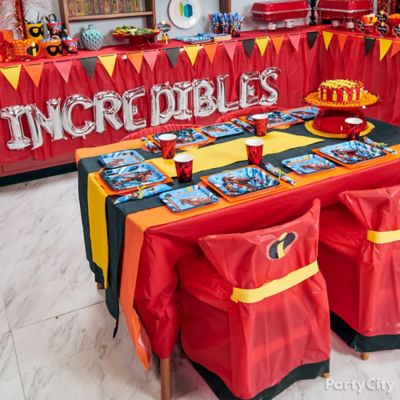 A unique party table is a must!
All you need are a few DIY touches to create a fun Incredibles tablescape perfect for snacks or birthday cake. Since the bold design of the Incredibles plate pattern has a lot going on, we layered solid colored tablecovers in red, orange, black and yellow beneath the plates to add a sense of visual variety. To get the look of our DIY party chairs, start by draping a red tablecover over each one. Add pops of color by taping strips of tablecover in yellow and black, then add Incredibles logo cutouts from a party decorating kit. Use the rest of the items in the kit to set the scene for a perfect party room!