Iced Peach Sweet Tea Recipe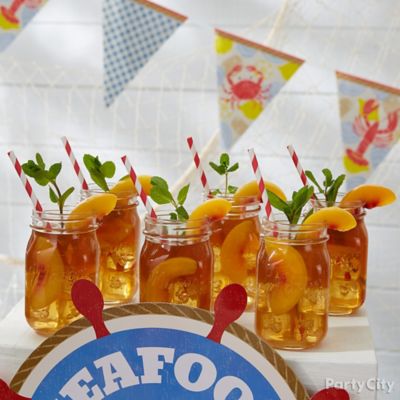 Brew up some down-home sweet tea!
After all that savory seafood, everyone will need something sweet! Serve up peach sweet tea by boiling 1 cup of water, 1 cup of sugar, and two peaches until the sugar dissolves, stirring regularly. Brew 3-4 black tea bags. Strain out the peaches from your simple syrup, then mix into the black tea and chill. Garnish with striped straws and a sprig of mint, then serve ice cold to beat the heat.