Halloween will be different this year. With social distancing guidelines still in place, many will take extra precaution as they participate in Halloween activities. Trick-or-treating may not look like years past, but you can still scare up a good time. Whether you decide to stay in or head out to the neighborhood, we've rounded up a few essentials to ensure you have a fun and safe Halloween. Use our checklists as you prepare to trick-or-treat from a distance or pass out candy. When you're ready, shop all trick-or-treat supplies and make this a Halloween like never before.
Note: Go to www.halloween2020.org to determine the safest Halloween activities for your area.

Trick-or-Treating Must-Haves
An epic costume and a large bag for candy are a no brainer. Don't forget these new trick-or-treating essentials before you leave the house this year.
Tips for Handing Out Candy
This year more than ever, safety is key. Be a Halloween hero by limiting contact and staying six feet away from others. Here are a few ways you can maintain social distancing:
Hand out candy with tongs, a large spoon, or wear gloves.
Set up a decorated candy station with pre-packaged candy bags in your front yard.
Decorate your trunk with trunk-or-treat supplies and pass out candy from your vehicle.
Build a candy chute or tube to pass out candy to children at a distance.
Use the checklists below to help gather and shop for trick-or-treat supplies.

Trick-or-Treating Checklist
Handing Out Candy Checklist
Trick-or-Treat Alternatives
If you decide to opt-out of trick-or-treating, there are still fun ways to get all the treats and none of the tricks. Shop our Halloween kits complete with everything you need to celebrate spooky season this year. Keep the Halloween spirit alive with these trick-or-treat alternatives.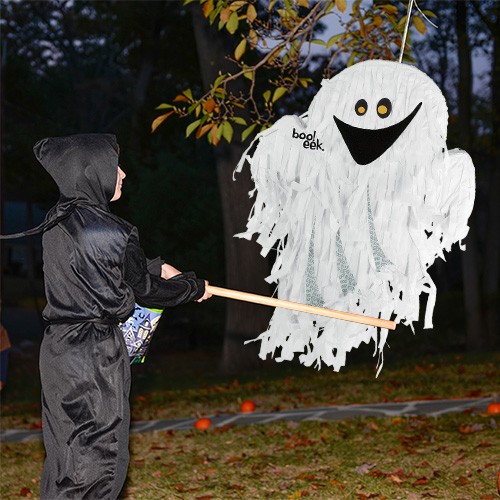 Halloween Piñata
Who says pinatas are just for birthdays? Fill a Halloween-themed piñata with candy and surprise the kids by adding small Halloween favors they can play with later. Have small cauldron buckets and Halloween containers ready for kids to collect candy.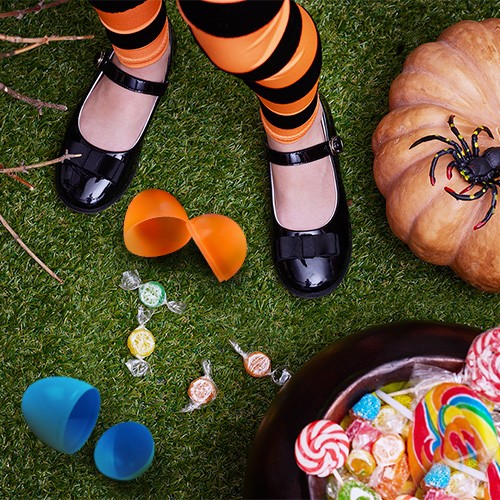 Halloween Scavenger Hunt
Get the kids moving around with a good 'ol scavenger hunt. Set up an outdoor Halloween egg hunt by placing candy in Easter eggs and hide them throughout your yard. You can also hide candy inside the house and leave clues for the kids as they go on an indoor candy hunt.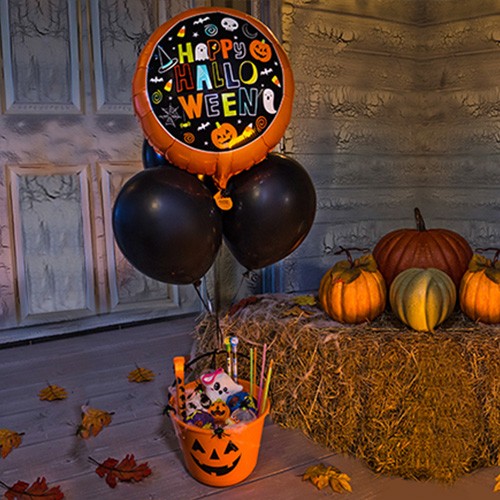 Spooky Baskets
Bring Halloween to their doorstep with this new Halloween tradition. Drop off themed spooky baskets before Halloween night to get kids into the Halloween spirit. Create a unique Halloween gift basket filled with candy, Halloween favors, small toys, and complete them with balloons.