Hosting Friendsgiving this year? There are so many ways to make it meaningful and fun, regardless of how many friends you are gathering to celebrate friendship and gratitude. This new tradition takes place anytime in November, although many choose to organize it in the days surrounding Thanksgiving. To make Friendsgiving easier and stress-free, here are a few tips.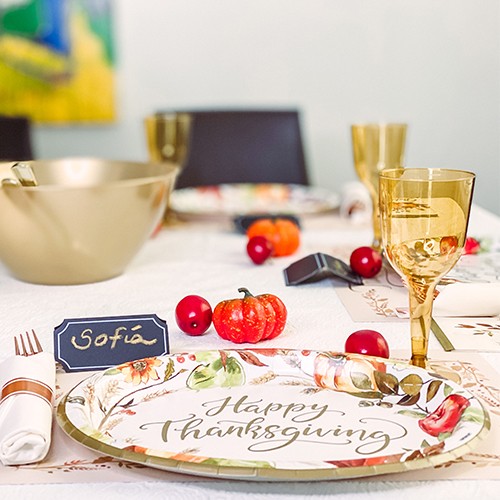 1. Keep it small
That way you can really enjoy your friends' company, protect your budget, and ensure social distancing. If hosting couples, you can set separate tables for each one, too.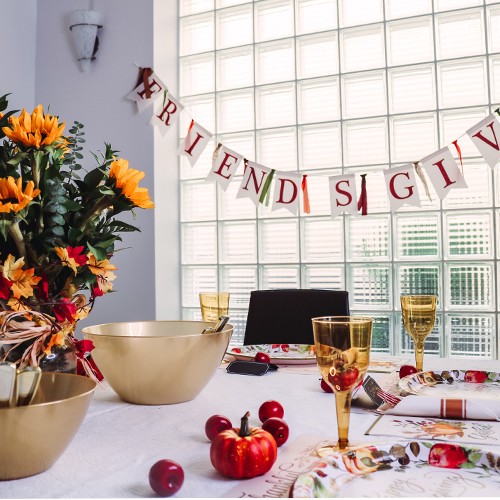 2. Set the mood with the décor
A Friendsgiving banner is festive and easy! Use fresh flowers or ready-made centerpieces to embellish your table. Scatter fall leaves, mini apples or pumpkins for even more fall vibes.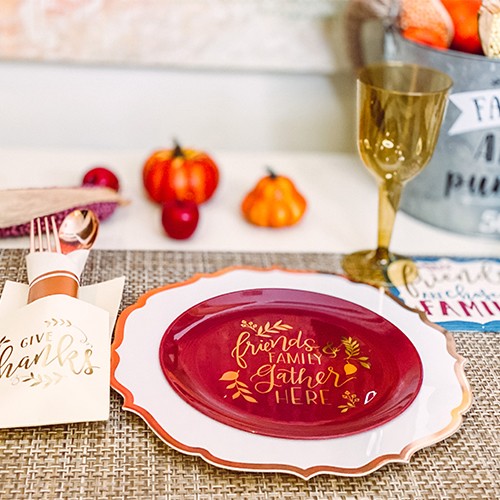 3. Choose themed tableware
There are so many phrases and styles to choose from! It doesn't have to all be matchy matchy, but do keep everything in the same color family for a cohesive look. Metallics like gold, silver and rose gold go with any palette, so use them for accent pieces and serveware.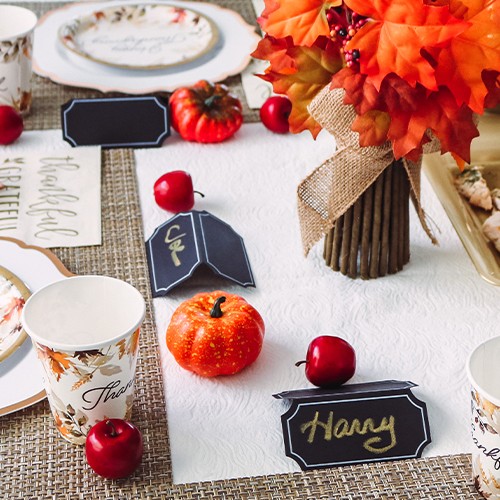 4. Use place cards to assign seating
It instantly makes your table fancier. You can also use mini chalkboards for a more rustic look.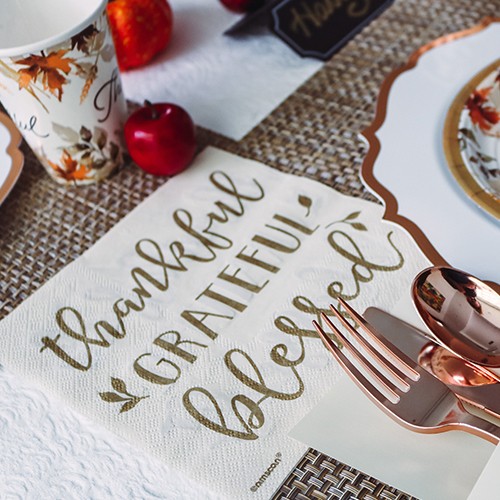 5. Encourage feelings of gratitude and thankfulness
Ask your friends to share one thing they feel thankful for. If you use paper placemats, they can write in their answers. Party City has beautiful Thankful paper placemats that are a great deal.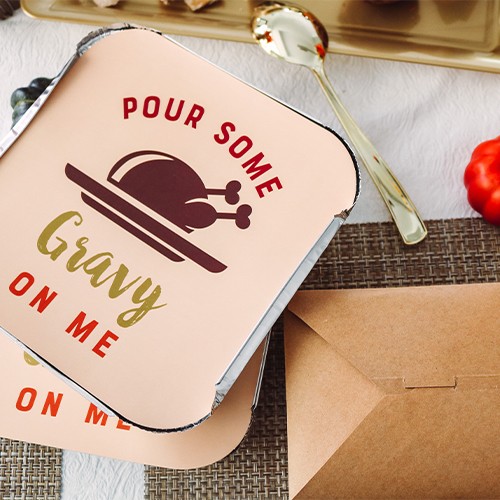 6. Use themed to go containers for leftovers
Split up any leftovers and package them in cute containers that are anything but basic. You can also use them to deliver food to any friends who can't attend your Friendsgiving.