My family loves playing games! In fact, game nights are a staple in our household, especially during the holidays. I recommend upping your holiday game night fun, by adding in some yummy holiday cookie decorating!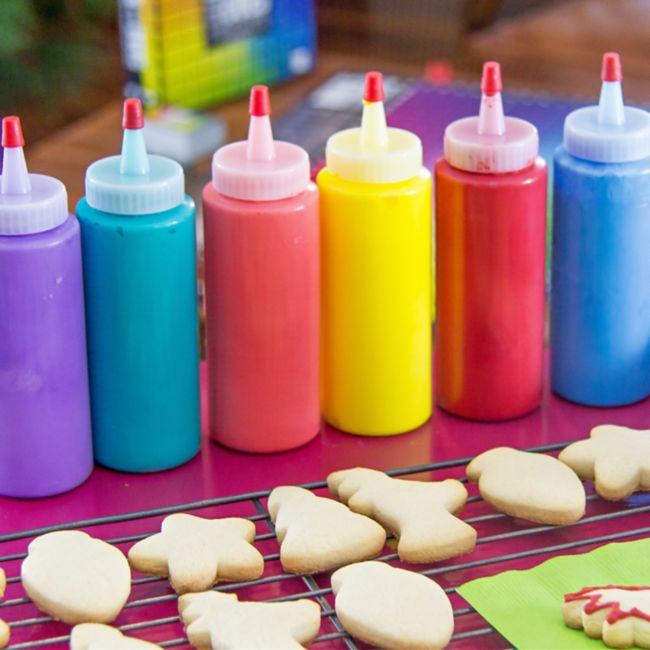 Supplies:
Wilton Melting and Decorating Squeeze Bottles (2ct)
ChocoMaker Candy Shred
Wilton Icing Colors (8ct)
Sprinkles
White Plastic Long Rectangular Platter
Beverage Napkins (assorted colors)
Rainbow Chocolate Drops
Rainbow Jelly Beans
Rainbow Milk Chocolate Balls
Sugar Cookies
Holiday Cookie Cutters
Royal Icing
Cookie Decorating Instructions:
Whether you make sugar cookie dough from scratch, or roll them out from a package kids are going to love upping game night with holiday cookie decorating.
Step 1: You will need royal icing (also known as flood) icing. I like to make mine a little thicker for doing the outline, and then thin it with a ¼ teaspoon of water at a time for flooding the cookie.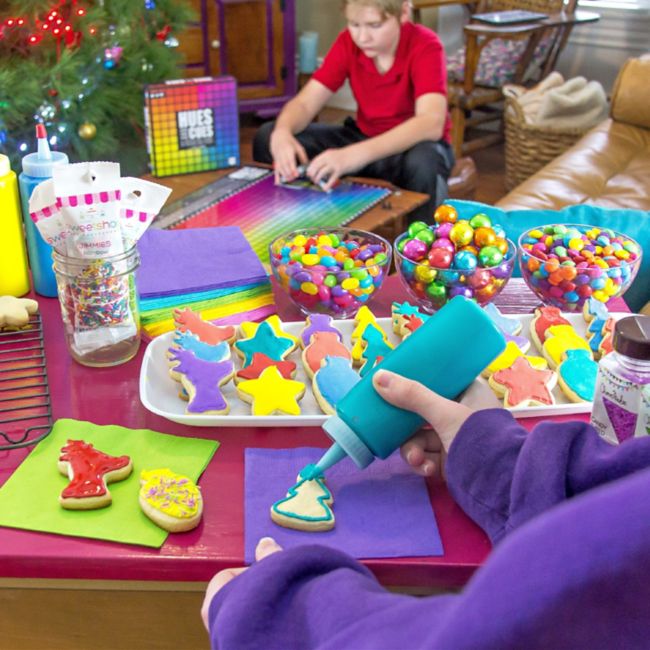 Step 2: Make assorted colors for the whole family to choose from and store them in individual decorating squeeze bottles. You can make the icing a day in advance. For younger kids you can do the outline on the cookies for them so that they can flood the center without making a big mess.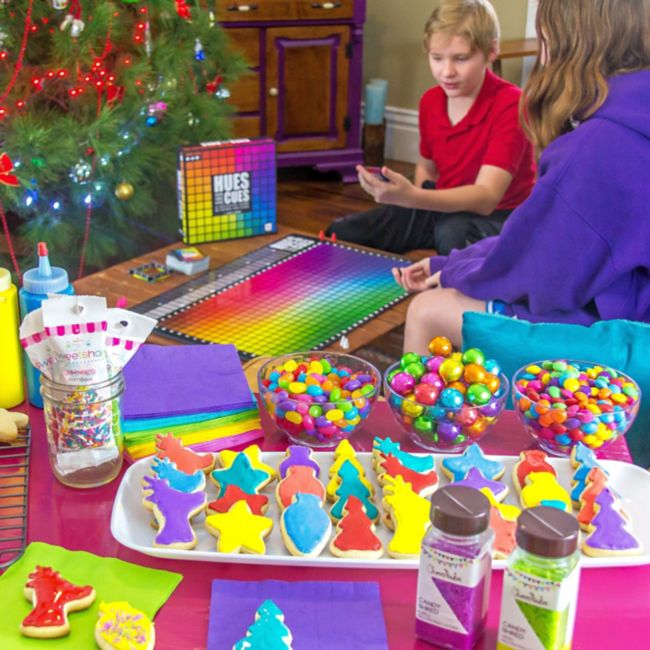 Step 3: Put out a variety of sprinkles as well. They will need to be added quickly though before the icing hardens.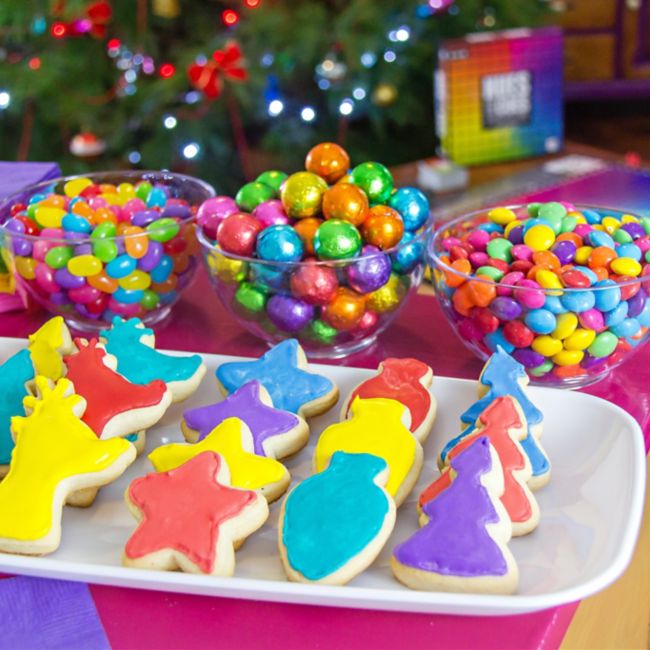 How many different colors can you make? Can you make them to match the various hues on the Hues and Cues game board? This makes a great art and color mixing activity for the kids.