Halloween might look a little different this year. There may not be the big carnivals, trunk-or-treats in church parking lots, or even just going around your neighborhood to trick-or-treat. Even though there won't be the usual big events, there is still a fun way you can get in on the Halloween spirit. Share some spooky fun with your friends, and leave them a boo basket. It just takes one person to start the fun, and that could be you!
Everything you need to boo your neighbor can be found at Party City. They have such a great selection of Halloween items that are perfect for a boo basket as well as premade baskets so you can save some time. With so many options, you can go as big or as small when putting your basket together.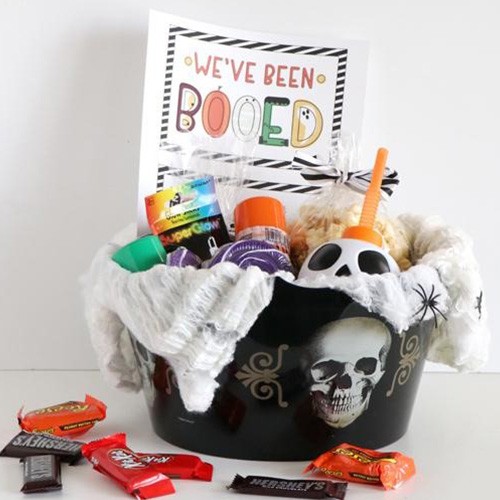 How to Make a Boo Basket
Putting together a boo basket is the first step to boo your neighbor. Look at all the fun stuff I picked up at Party City to put into our basket. Here is a list of items I got to put in our boo basket:
Bowl
Spider Webbing
Silly String
Glow Sticks
Skull Cup with Straw
Lollipops
Candy
Popcorn
Clear Bags
Ribbon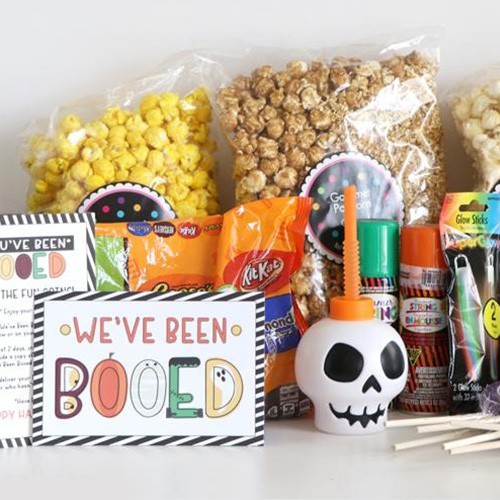 These are just some ideas of items to include in your boo basket. Make sure to check out the Halloween store at Party City for so many more ideas of what you could include. You could also keep it simple and just deliver a bag of candy or popcorn to your neighbor. There is no wrong way to boo your neighbor.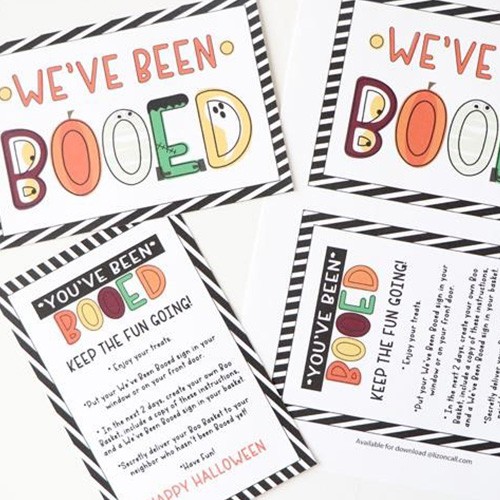 Don't forget to include the rules on how to boo your neighbor. You can find boo game cards at Party City.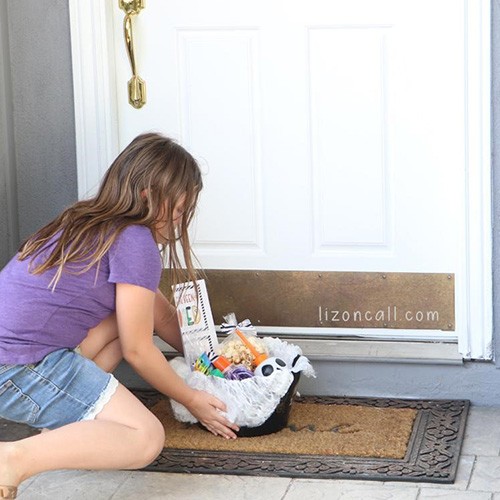 Boo Your Neighbor
Putting together a great bag or basket is only a little part of how to boo your neighbor. The last part is the most important! The delivery.
You want it to be a surprise for your neighbor. So once you set it on their doorstep, knock or ring the doorbell and then run as fast as you can, hide or drive away and don't get caught!
Won't this be a fun tradition to start in your neighborhood? I bet you've already thought of 2 friends you'd love to Boo this year. Have fun and Happy Halloween!